Overview of products and services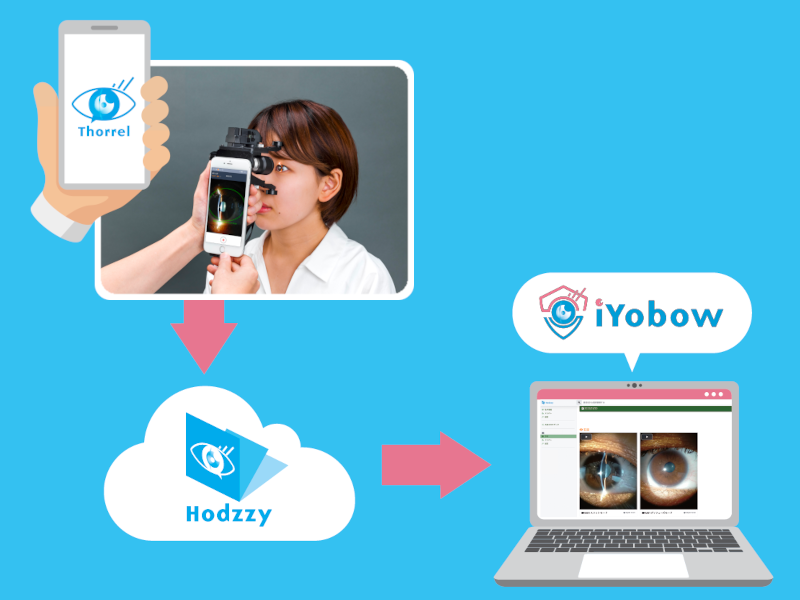 ---
---
---
Smartphone-connected ophthalmic equipment
MS1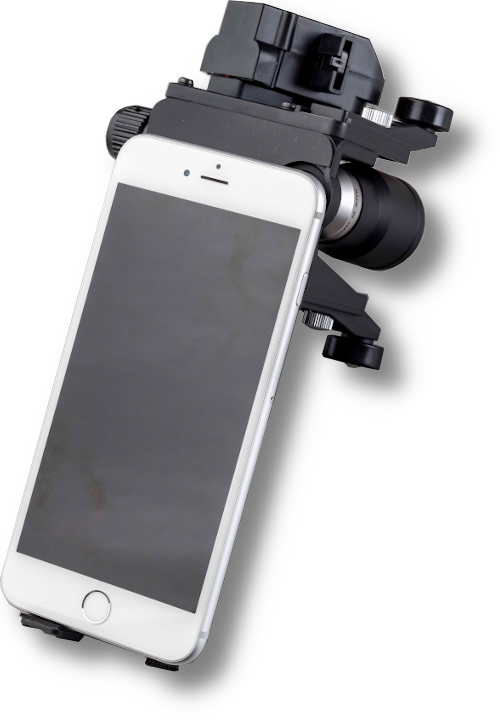 We have developed a mobile device called "MS1" that allows even non-ophthalmologists to easily take eye images or videos with high quality that is normally required for regular eye examinations. The eye images and videos taken with this device will be sent to ophthalmologists via the dedicated application (Thorrel) along with medical interview data, and then will be used for consultation.
To operate slit lamp microscope found in ophthalmology clinics (a device which patient put their chin on the platform for ophthalmologist to assess patient's eyes in real time), one must go through at least one year of training. However, what makes MITAS Medical "MS1" special is how it enables clinicians without any ophthalmic knowledge to operate the device and produce quality pictures with little training. I strongly believe that "MS1" along with the app can target households in rural areas/remote islands where ophthalmologists could not reach by themselves.
Application used with MS1 for managing eye-shooting on a smartphone
Thorrel
This is a dedicated application to be installed on a smartphone that is connected to MS1 device. The application will support proper shootings of the eye images or videos performed on MS1, and it can manage the recorded videos and images by linking them with each patient's information and medical interview data, etc.
In addition, by linking with the cloud service called Hodzzy, various data can be backed up and shared quickly and easily.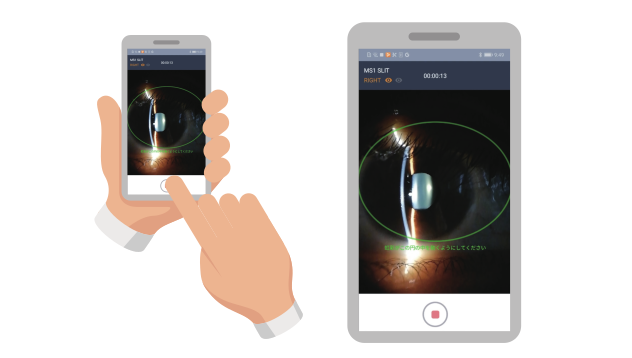 The Cloud service to share the data of the eye images
Hodzzy
Hodzzy is a cloud service that specializes in storing data related to ophthalmic medical care, such as eye images and medical examination data, etc.
Various data are uploaded from Thorrel. Data such as videos, images, and medical interviews are stored in a location that can be accessed anytime from a browser within the same organization.
Furthermore, the data can also be automatically synchronized with other services such as iYobow.
Ophthalmic examination system
iYobow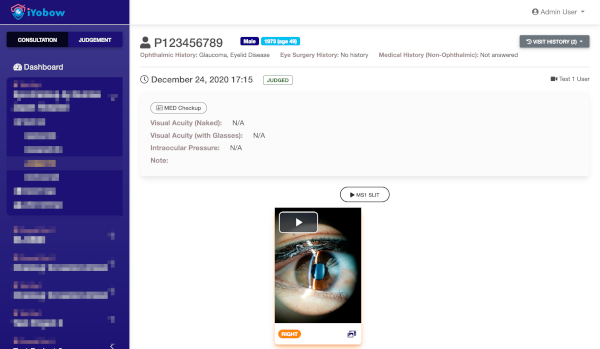 iYobow is a service for professional ophthalmologists to perform eye examinations, based on the eye data taken with MS1+Thorrel.
Once a case is uploaded, a notification will be sent to the ophthalmologists who have been enrolled in the project for judgements. Each ophthalmologist will quickly perform medical judgements based on the checkup items that are customized for each project, and then will determine if there are any problems that need medical treatments.
The medical examination results will be summarized into a PDF report for each customized project. The PDF reports can be printed and returned to each patient, or be sent as electronic data.