We are happy to announce that MITAS Medical Inc. has received funds with approximate total amount of 35 million JPY from Healthcare New Frontier Fund Investment Limited Partnership (Financed by third-party share issuance and Japan Finance Corporation) managed by Capital Medica Ventures.
MITAS Medical Inc. has developed a smartphone mounted mobile device which makes it manageable for general practitioners to take quality images of patients' eyes (MS1). Under the mission of "To provide medical services where it cannot be reached", sales of MS1 started in August of 2019.
Images taken by MS1 with designated app which enables general practitioners to consult with ophthalmologists create a supporting system between doctors. MS1 contributes to an early detection/prevention/treatment of eye diseases.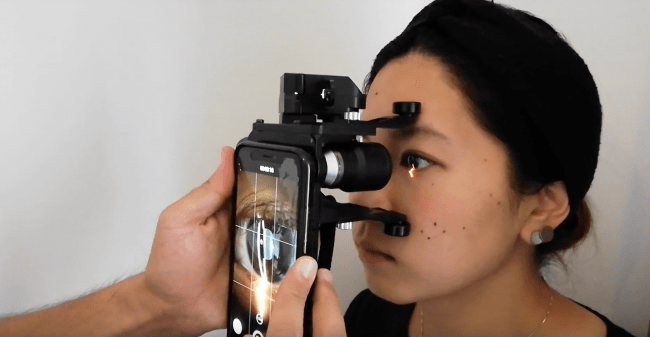 Initiatives
Currently, we are conducting trial in Mongolia and Cambodia to expand our services.
In 2020, about 36 million people in the world are losing their eye-sights and some are with preventable causes. Developing countries are lacking accessible ophthalmology services such as Mongolia where a big land makes it very hard for people to access the services, and Cambodia where an ophthalmologist is available with a ratio of less than 1 in 200,000 people (Japan: 1 in 10,000).
We are hoping to target these countries and contribute in improving an accessibility of medical services, conduct data collection and gain knowledge of telemedicine operation on the ground in the areas with less restriction starting with Mongolia and Cambodia.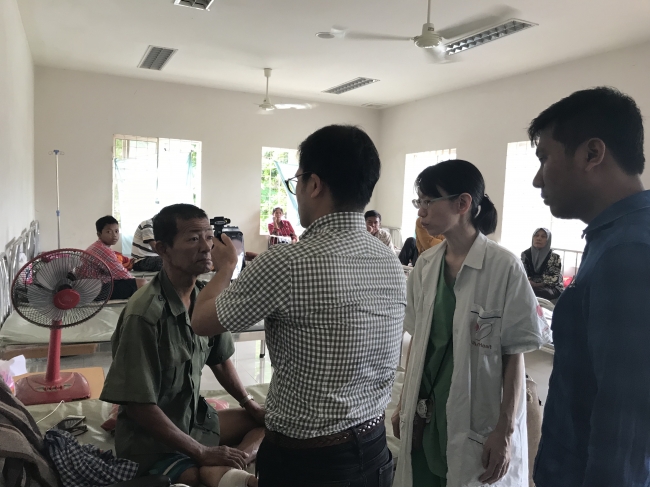 Traction
In Mongolia, we have distributed MS1 and designated app to all local clinics in western province and implemented tele-diagnosis system connecting ophthalmologists in a city with practitioners in local clinics with support of Mongolian National University of Medical Sciences and the Ministry of Health. The result is showing 100+ diagnosed cases/month via the tele-diagnosis system with MS1 and the app such as diagnosing glaucoma attack to prevent a possible loss of sight. We are able to re-confirm that our system meets the medical and the societal necessities. It has been very fruitful so far; not only that we have been able to contribute to the public health of Mongolia, but also to learn know-how to operate tele-medicine services smoothly and to gain data for possibility of an implementation of AI diagnosis.
In Cambodia, our tele-diagnosis system was selected at one of foreign-owned general hospitals in Phnom Penh and is in use as of January 2020.
With the mission of "To provide medical services where it cannot be reached", MITAS Medical Inc. will keep aiming to create system that makes people say "because of this, I am able to see" and to deliver it all over the world.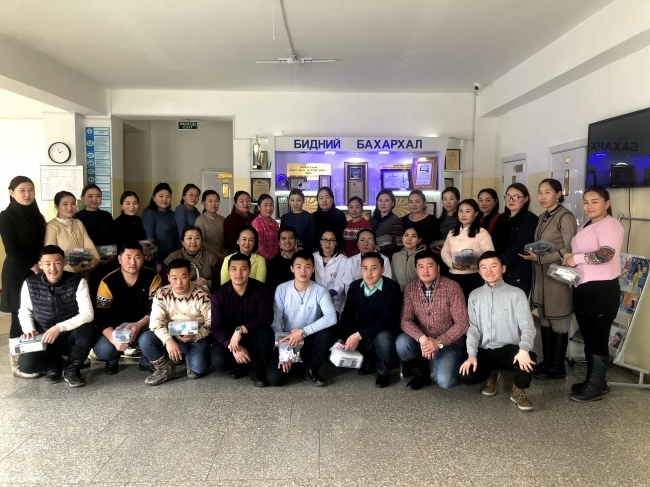 ◆Company Information
Company Name: MITAS Medical Inc.
Representative: Dr. Naofumi Kita (CEO)
Founded: April, 2017
Location: 〒107-0052 8F Aoyama Tower Place. 8-4-14, Akasaka, Minato-ku, Tokyo
Selected as a recipient of;
"Fifth Tobidase Japan Program: Initiative for Providing Subsidies to Support Mid-Ranking Enterprises and SMEs in Entering Global Growth Markets."
https://www.icnet.co.jp/tobidase-japan/
◆Inquiries
Contact person: K. Yamauchi
Email: info@mitasmedical.com